Profile: DriveTime
Loading video

Driven To Be The Best.
At DriveTime, we're driven by much more than strong sales. We believe in giving people a chance to buy the vehicle that best fits their situation. As the nation's leading used car dealership and finance company for people with less-than-perfect credit, we finance and service our customers' car loans directly, as opposed to passing our customers along to outside banks or finance companies. Because we respect our customers, we enjoy helping them rebuild their credit and provide lots of options to enable them to get the transportation they need. We also believe in giving back to communities we serve through outreach programs and philanthropic efforts.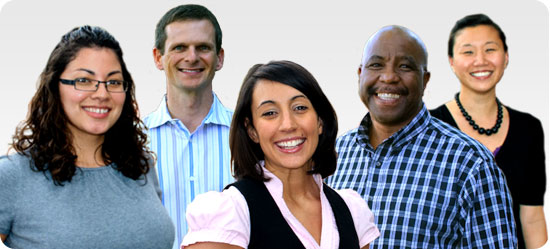 Headquartered in Phoenix, Arizona, we currently own and operate 85 dealerships in 30 U.S. metropolitan areas, and plan to add another 15 locations in 2011. Our current service markets include:
Albuquerque, NM
Atlanta, GA
Austin, TX
Birmingham, AL
Charlotte, NC
Chattanooga, TN
Columbia, SC
Dallas, TX
Denver, CO
Fayetteville, NC
Greensboro, NC
Greenville, SC
Jacksonville, FL
Knoxville, TN
Las Vegas, NV
Los Angeles, CA
Memphis, TN
Mobile, AL
Nashville, TN
Norfolk, VA
Oklahoma City, OK
Orlando, FL
Phoenix, AZ
Raleigh, NC
Richmond, VA
San Antonio, TX
Tampa, FL
Temple, TX
Tucson, AZ
Tulsa, OK
Our NEW service markets will include:
Augusta, GA
Charleston, SC
Cincinnati, OH
Columbus, OH
Fort Myers, FL
Houston, TX
Indianapolis, IN
Jackson, MS
Little Rock, AR
Louisville, KY
Discover all that we have to offer, and learn how we can accelerate your career at a pace you never imagined possible.
Current Alabama Job Openings at DriveTime
We Share Your Drive.
DriveTime is an equal opportunity employer, committed to being a brand and employer of choice, driving for business results in an atmosphere that promotes pride, respect and teamwork. To our employees we commit to recruit an experienced and qualified team who are reflective of the infinitely varied human talent available. All employment decisions are made without regard to race, color, religion, sex, national origin, age, disability, veteran status, marital or family status, sexual orientation, or gender identity.